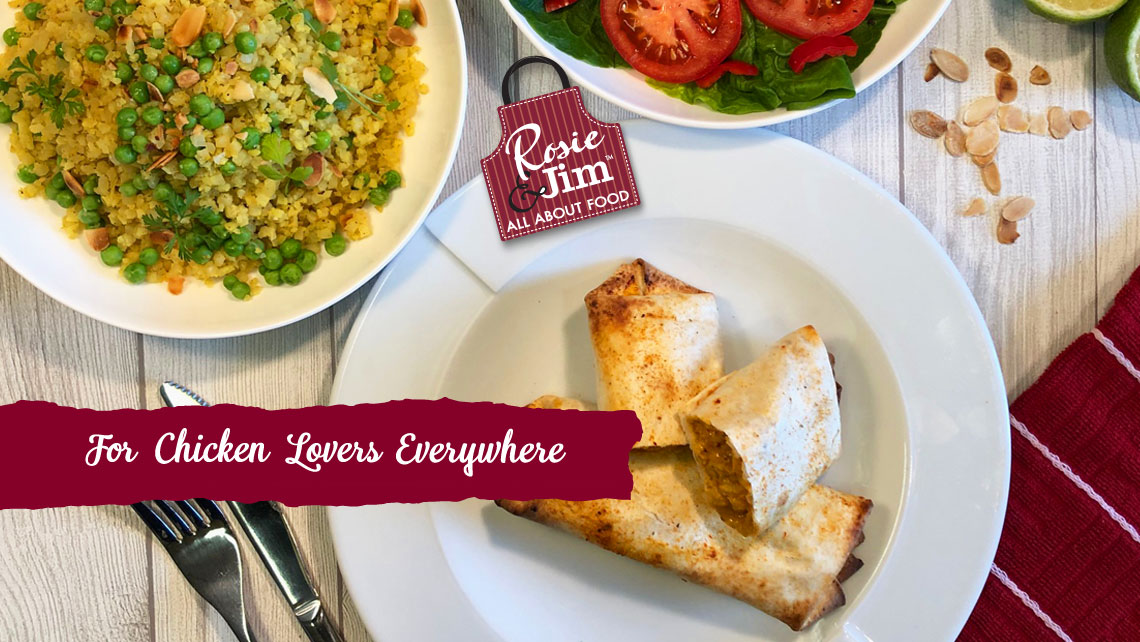 Ingredients
1 Cauliflower – leaves and stalks removed
*Stuck for time? We highly recommend buying in some Green Isle Frozen Cauliflower Rice - it's taste and consistency are excellent and it only take a few minutes in the microwave!
1 Tbsp of Coconut Oil/Butter/Olive oil
1 Tsp Garam Masala
1 Tsp Turmeric
Half cup of frozen peas – optional
Sliced almonds, toasted – optional
Coriander
Salt & Pepper
Method
To cook the Wraps: Oven bake - preheat oven to 190ºC/375ºF/gas 5 (fan assisted ovens reduce temperature to 170ºC). Bake product for 15-20 minutes. Serve piping hot. Cooking from frozen, add 10 minutes on to cooking time.
Pannini grill – Grill for approx. 6 minutes on hot grill. Serve piping hot.
While the Wraps are cooking, make the Cauliflower Rice.
Finely chop the Cauliflower or blitz in a food processor until in small bits.
Or if you are using Green Isle Frozen Cauliflower Rice as we did, cook according to the packet - only a few minutes in the microwave!
Heat the butter or oil in a pan.
Add the Garam Masala & Turmeric and cook spices out for 30 seconds.
Add the Cauliflower rice to the pan and mix with the spices over a low heat. Cook for about 5 minutes for raw cauliflower. Or less if you like a bit of crunch. And only for a minute or so if using the pre-cooked Green Isle Frozen Cauliflower Rice.
Add salt and pepper to taste.
Simmer the peas in some water for a few minutes until cooked and add them to the pan.
Add them to the pan with the cauliflower rice and mix.
Sprinkle the toasted almonds and coriander on top and you're ready to serve!
About This Product...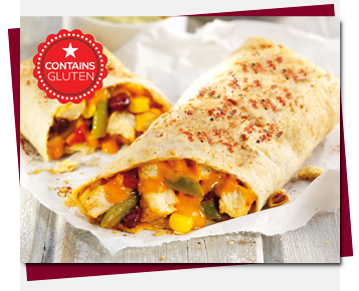 Tikka Chicken Wrap
Chicken breast fillet pieces mixed with a delicious Tikka sauce, sweetcorn, onion, grated cheddar cheese and spices, and wrapped in a flour tortilla.
About Tikka Chicken Wrap