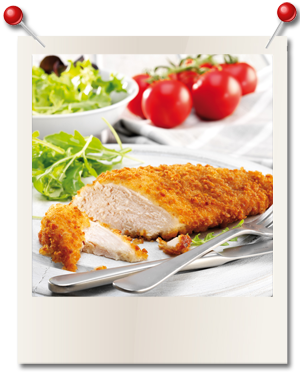 Chicken is one of Ireland's favourite foods because it is lean, tender and wholesome. Chicken provides the complete protein you require daily and of all meats is one of the lowest in calories, fat and saturated fat.
Premium Protein
Our bodies require protein, and because protein can't be stored in the body, we need a new supply every day. Chicken is an ideal source of protein because it is lower in calories, fats and saturated fats than most other meats. Chicken fits easily into today's preference for healthy living.
Low in fat and calories
Chicken Breast has the lowest cholesterol of the entire bird at around 62mg/100g Fat in chicken is greatly reduced by removing the skin. Skinless breast fillet with fat removed can be lower than 1% fat content
Nutrition
Chicken is extremely dense in nutrients, including protein, zinc, iron, phosphorous, riboflavin, thiamin and niacin. Chicken contains significant quantities of many minerals, including iron, zinc, magnesium and phosphorous.